My favourite luxury sportswear brand, Sweaty Betty, has just launched a new plus size range, in UK sizes 16 to 20 (approx. US 12 to 16): B.Betty. Excellently, the range consists of the most popular items from the standard collection, re-cut to fit the fuller figure (rather than the usual practice of selling totally different stuff from the rest of the store).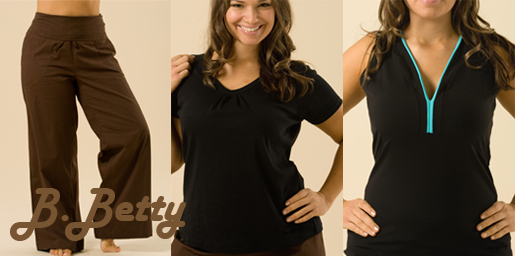 Rose rolldown pant, £45; Razi V-neck Tee, £38; Ruth Plunge Vest, £35, all B.Betty at Sweaty Betty.
If you head to the
Sweaty Betty
website before 19 December, you can get an awesome 10% discount off the B.Betty plus size collection. Just type
B.Betty
in the box when you checkout.